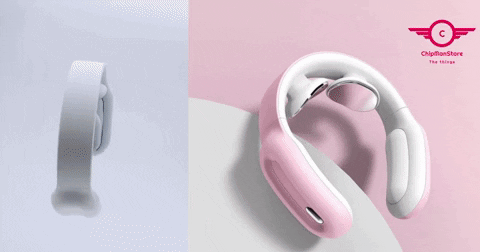 💆Portable Neck Massager💆‍♂️ aims to relieve tension, reduce headaches and increase relaxation. Many techniques are used to achieve a range of benefits by increasing muscle temperature to help improve tissue elasticity and reduce joint stiffness. Intelligent Neck Massager is a way to relieve neck pain in the short term, and getting frequent massages may be most beneficial. One study found that getting a 60-minute massage two or three times a week showed more benefit for those with neck pain than getting a 60-minute massage once a week or a few 30-minute massages weekly.
Best Electric Massager Features: 
Smart electric pulses combined with heat thermostat to provide best neck muscle relief. For best results, lightly wet the back of your neck before use. Adjustable between 3 modes, 15 levels, and heat settings. Easy to use one click up and down buttons. Automatic safety function, powers off after 15 minutes. Portable and cordless, each neck massager weighs only 160 grams. Convenient to recharge with standard Micro USB. A full charge lasts 10 days. Great to relax anywhere - home, gym, office, and travel. Pillow soft U shaped ergonomic design to easily wrap the curve of your neck. Combine use with sleep eye mask and music for maximum comfort.
Handheld Massager Specifications:
Color: White/Pink/Dark Blue
Size: 142*138*60mm/5.59*5.43*2.36"
Material: ABS + 304 stainless steel
Weight: 160g
Charging mode: USB
Voltage parameters: DC5V; 1A; 5W
Built-in lithium battery capacity: 450mAh
Mode: Acupuncture and moxibustion mode, massage mode and knocking mode.
Duration: USB charging. 450mAh battery, charged for 2 hours, massaged for 15 minutes every day, lasted for about 1 month.
Benefits included:
USB Neck Massager
USB Charger
Remote Controller
User Manual