Enjoy Cool, Clean Air, Anywhere!

The powerful, compact personal air cooler pulls warm air from the room through its evaporative water filter to fill any space with cool, clean comfortable air! The air cools, humidifies, and purifies for better circulation and breathability. It runs up to 24-36 hours per fill. It is an evaporative air cooler that allows you to create your own personal climate!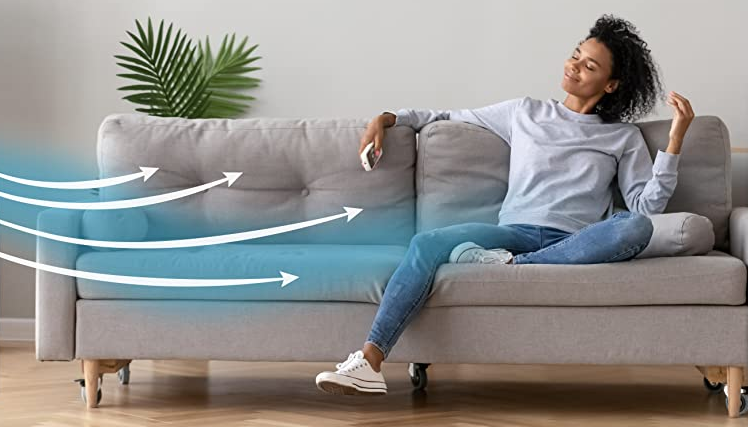 We redefine the fan with the idea of ​​RE-DESIGN - Improving design by simulating natural wind and adding the ingenious concept of water cooling. Our reimagined idea of the generic fan is sure to have you living comfortably, always in your unique climate. Set your atmosphere to your liking and enjoy the fresh environment!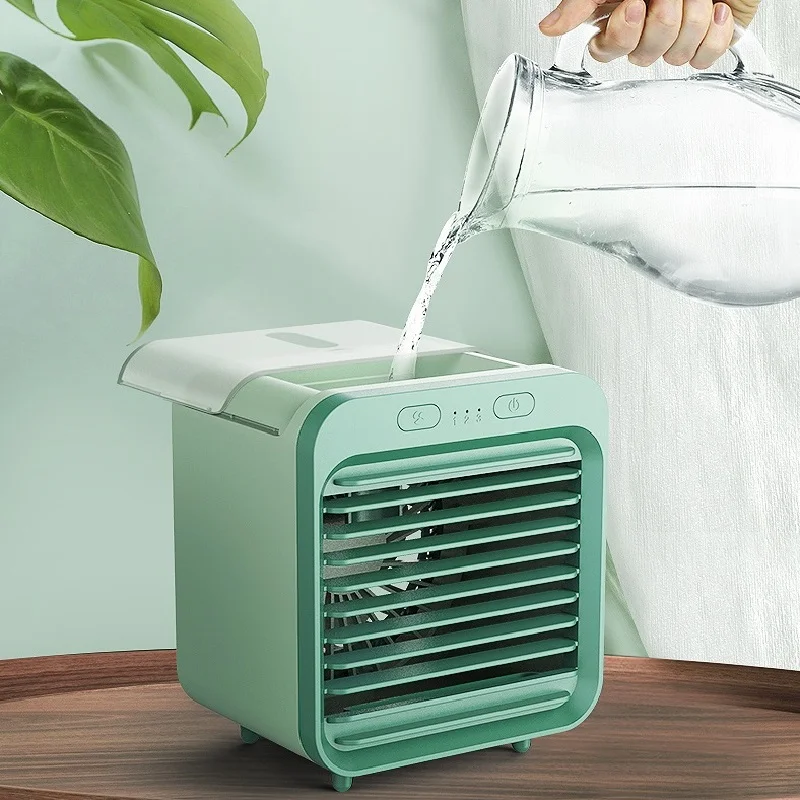 Air Cooler: It is a Portable Air Conditioner that Cools, Humidifies & Purifies. This Personal Space Cooler features Three Fan Speeds & a Multi-Directional Air Vent, to allow for a wide range of uses!
Quiet & Portable: The Lightweight & Whisper-Quiet Fan combined with the Soothing Night Light make this Air Conditioner perfect to utilize overnight for a comfortable sleep. Additionally, it's Energy Efficient & Freon-Free!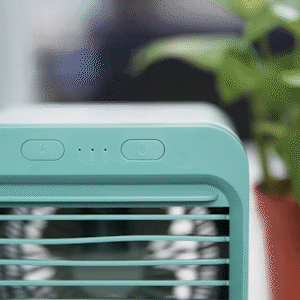 EFFICIENT COOLING: Hydro-Chill Technology pulls in hot air through an Evaporative Air-Cooling Filter & turns it into cool, refreshing air instantly. Simply add water to the specified water tank and press the start button and there you have it, you're own personal, portable air conditioner!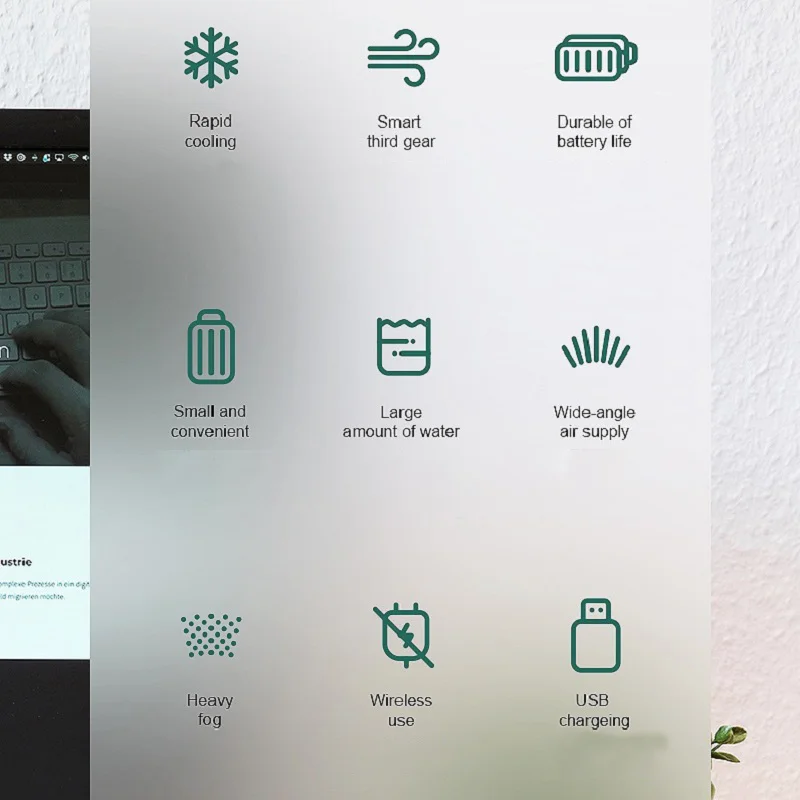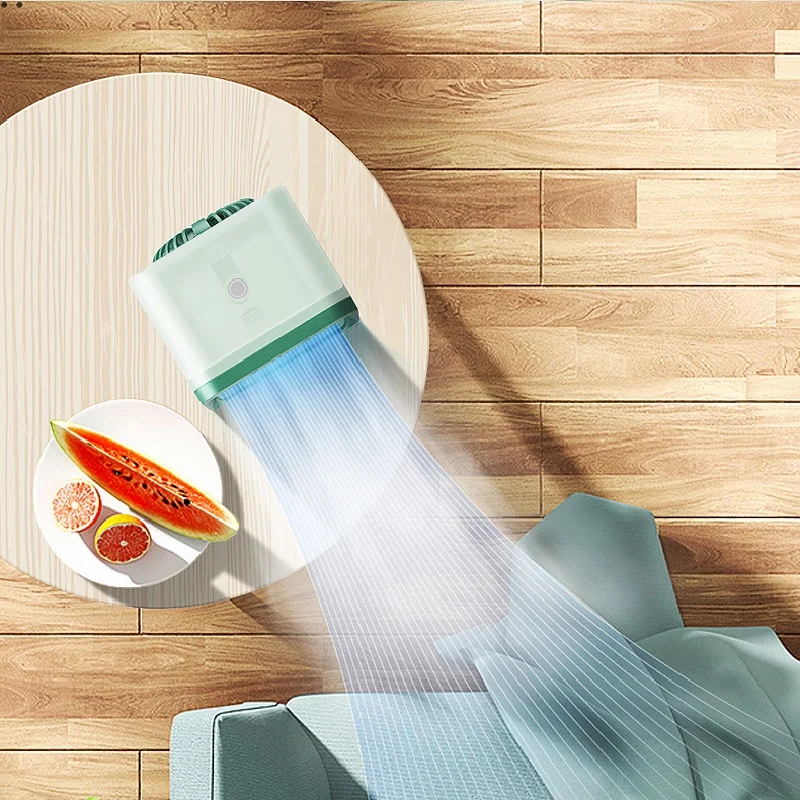 Wide-Angle: The Wide-Angle Air Supply is natural and comfortable. Swing the shutters up and down and in a matter of minutes, the whole house is cool! Quickly disperse your much-needed frigid air throughout your entire setting. So easy!
Once the spray is turned on, the temperature of your selected setting is rapidly reduced. The Professional Equipment and technology within this manages the quantity of cold air and temperature within your setting to ensure it won't go beyond your selected climate!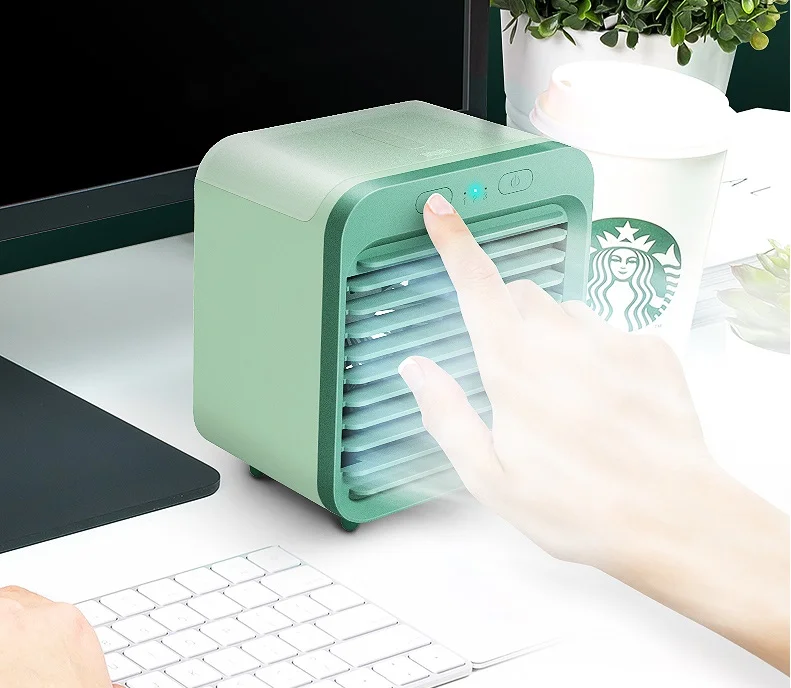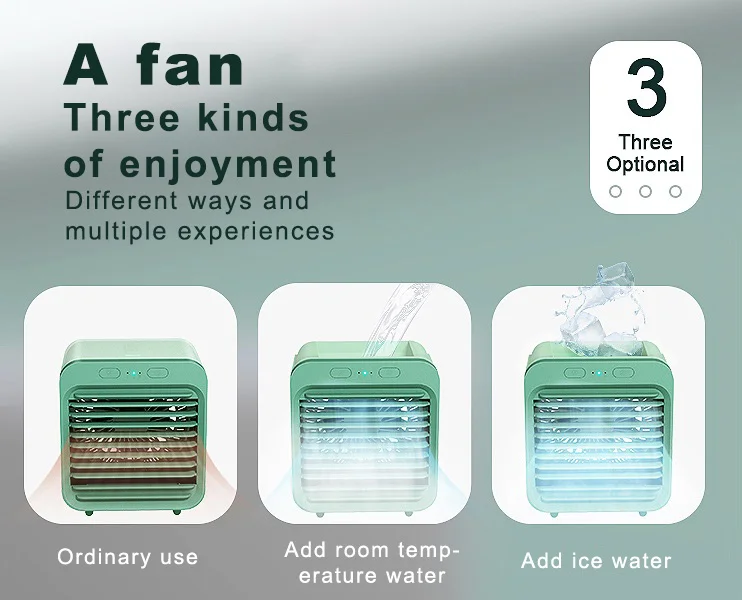 Specifications:
Intelligent Wind Control with Adjustable Third Gear
Even Speed Distribution
Strong and Stable Simulated Natural Wind
Large volume and large fog volume

 500ML large volume spray concentration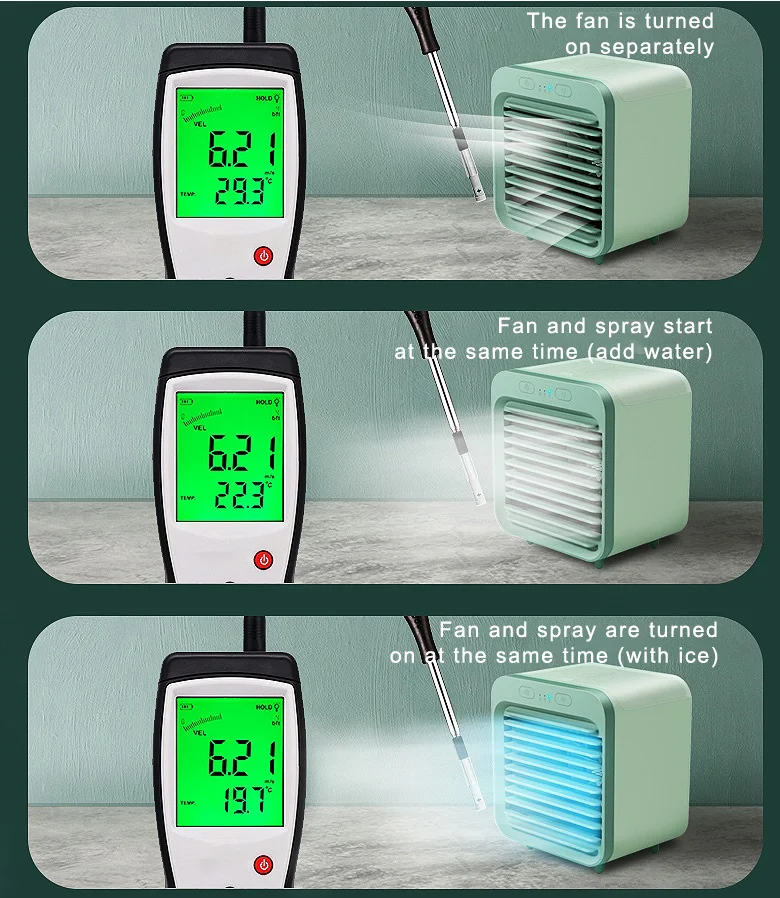 Looking for a powerful portable air conditioner for a small room?
Having an air conditioner in your room will keep you cool, comfortable, and relaxed - especially during those hot summer months. If you want to keep your room cool without the need to permanently install a large air conditioner, this portable AC unit is the answer!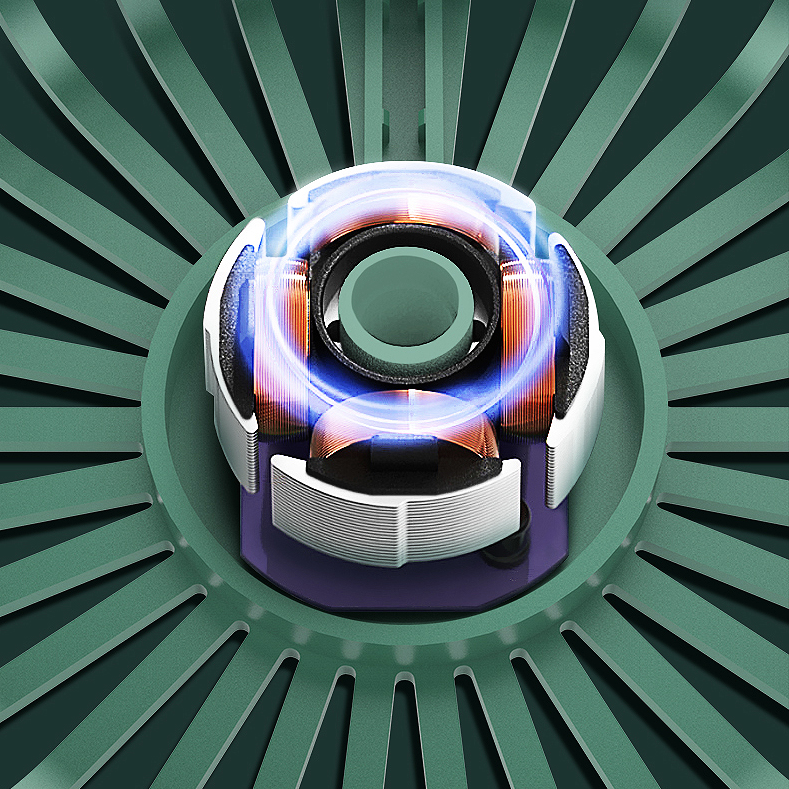 Additional Information:

Brushless Motor

Pure Copper Wire Core 
Stable Surging Power

Low Noise
Full Power
Bass Operation
Low-Power Consumption
Long-lasting battery life -  24-36 hours when fully charged